West Virginia MAT Degree Programs
In West Virginia the license to teach is granted by the West Virginia Department of Education and is typically issued upon the completion of a four-year undergraduate program of study that included content and professional education courses.
Contact
Marshall University, One John Marshall Drive, Huntington, WV 25755
Phone: (800) 642–3463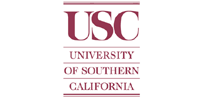 USC's Master of Arts in Teaching (MAT) is one of the most sought after MAT programs online. The online MAT@USC program is held to the same strict standards as its traditional on-campus programs. All applicants must have a bachelors' degree from an accredited institution. Prior coursework in education is not required.