Illinois MAT Degree Programs
The Master of Arts in Teaching (MAT) Program at Lake Forest College are for graduates interested in initial teaching licenses in elementary, secondary and K- 12 education. Through the MAT Program, students can obtain both a master's degree and Illinois teacher certification simultaneously. This program is not appropriate for teachers who are already certified to teach in K-12 schools.
Cost
The approximate cost for tuition based on school year 2012 is $2,895 per course.
Contact
555 North Sheridan Road, Lake Forest, Illinois 60045
Phone: (847) 234-3100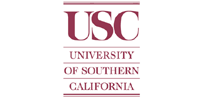 USC's Master of Arts in Teaching (MAT) is one of the most sought after MAT programs online. The online MAT@USC program is held to the same strict standards as its traditional on-campus programs. All applicants must have a bachelors' degree from an accredited institution. Prior coursework in education is not required.

The University of Chicago Urban Teacher Education Program prepares teachers of the highest caliber for Chicago Public Schools while empirically testing a model for urban teacher preparation.
Chicago UTEP is a two-year graduate program accredited by the Illinois State Board of Education that awards a Master of Arts in Teaching (MAT) degree. Alumni then receive up to three years of post-graduation supports, making Chicago UTEP a unique five-year experience.
Elementary, certifying teachers for grades K-9, with middle-grade (5-8) endorsements available in general science, language arts, mathematics, and social sciences (Illinois Initial Elementary Type 03)
Secondary Biology, certifying teachers in general science for grades 6-8 and biology and related sciences for grades 9-12 (Illinois Secondary Type 09)
Secondary Mathematics, certifying teachers in all areas of mathematics through calculus for grades 6-12 (Illinois Secondary Type 09)
Contact
1313 East 60th Street, Chicago, IL 60637
Phone: (773) 702-2797